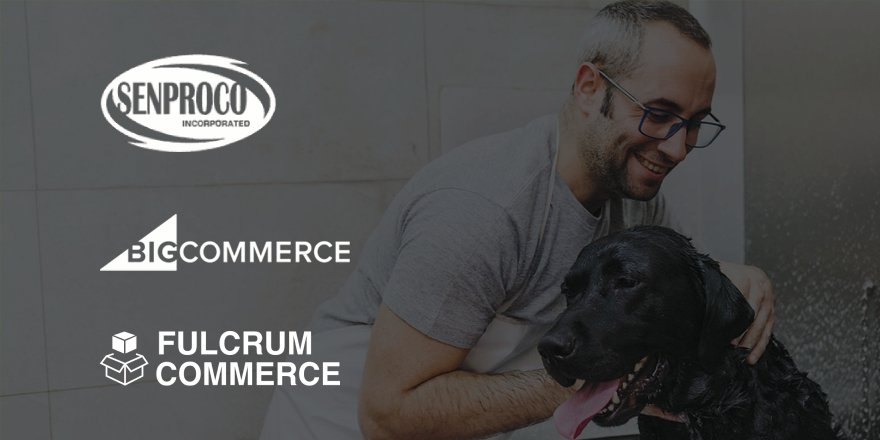 Projects Objectives
One of the premiere names in animal grooming technology, Senproco wanted to modernize the way they interacted with their customer base, consisting primarily of animal grooming businesses. At the time, a majority of their sales were processed with manual input from their sales team. Senproco saw this as a scalable opportunity and wanted to automate the purchases of their machines, shampoos, and other materials.  
What did this transformation entail? A new and improved website design, an integration with a new ERP system, and a wealth of new, customer-centric B2B features to drastically enhance the usability and user experience for the company and its network of clients. 
See how we did it…
Data Driven Design for B2B's
Redstage's award-winning design team takes data and analytics into account for all their design decisions. The team helped Senproco redesign their site and used primary customer journey data to drive various decisions throughout, from where to place certain buttons, to the colors and layouts of various pages. The new site design has helped Senproco's conversion rate skyrocket and helped reduce cart abandonment.
Business for the 21st Century
Senproco's all-new B2B Order Portal allows their customers to purchase their necessary equipment and supplies without the need of a sales representative. The system is directly integrated with their new ERP, Syspro, which helps move data from sales to fulfillment and keeps track of all related analytics. This helps customers get through the buying process faster and easier, while saving the sales reps' time, allowing them to focus on more strategic customers resulting in increased revenue and profitability.
Elite B2B features for B2B Customers
With niche B2B businesses, it's essential to provide the customer experience buyers expect and need. With Senproco, Redstage implemented per-store budgets for buyers with multiple stores, where owners can establish minimum and maximum monthly budgets, with notifications when they exceed. The solution also established custom shipping options for large-sized shipments of equipment that need special handling and from various warehouses, allowing the buyer to see shipping costs and information.
126%
With the new surge of orders, costs are also down as many manual processes are now automated and streamlined. Thanks to this and many other factors, net revenue is up 126% for Senproco when compared to the previous period.
30%
With the new streamlined buying portal, Senproco's buyers could now more quickly and easily buy the supplies and equipment they need. Thanks to this, the conversion rate on the site has increased by over 30% post-launch.
15%
With all the new features and integrations, and the influx of new customers, the site's speed had to stay consistent. In fact. Redstage helped improve site speed by 15%
Continuous Improvements and Optimizations
Wanting to stay ahead of the curve on eCommerce technology and features, Senproco plans on implementing additional advanced features & functionality. Some of the upcoming roadmap includes automating equipment subscriptions and leasing, automated address verification, Hubspot integrations, and much more. 
Redstage is continuing to support Senproco through an ongoing development and maintenance program.