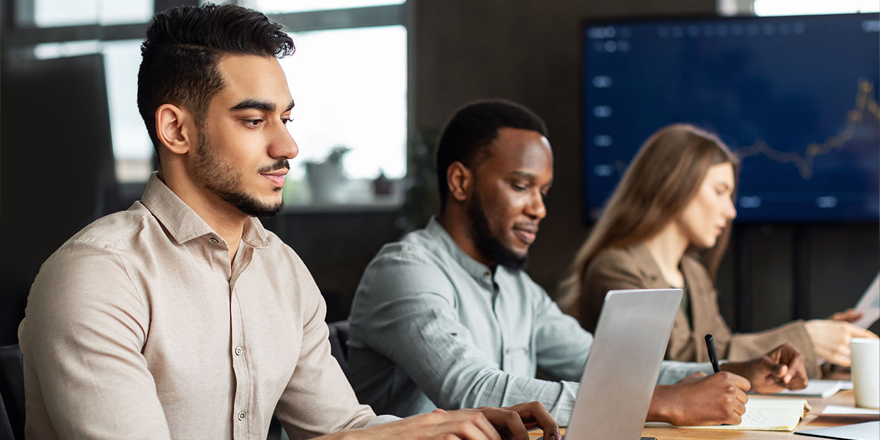 I've been there. You're staring at a seemingly impossible amount of data in Excel with no idea how to eat the proverbial elephant. You know that you need structure; you know that data is everything to grow your eCommerce channel and maybe you aren't entirely sure why. You hear experts talk about "data quality" and "data governance" and quite honestly, you just want to sell more of your product and ensure your site is following best practices for your customers.
It can be challenging to sell process and back-end systems improvements to senior leadership. The systems are not customer facing and they aren't bringing anything new and shiny to your website to draw in a customer. Yet as everyone knows, if your house foundation is damaged or faulty, you are likely facing some serious (and costly) issues. Maybe not today but in the future, as your business grows, suddenly you find yourself with a huge mountain of data and no way to consistently manage or gain valuable insights. It's also common that your company has gone through a merger or acquisition and now you're faced with multiple sources of data with no strategy to consolidate it into a unified experience for your customers.
We'll get started with a few tips, to at least make your research efforts more targeted. Need more help? Feel free to reach out to our team and we can get you connected to our Redstage experts.
1. Fix the Foundation – Invest in Structuring Your Data
Depending on the current state of your product data and what system capabilities you have today, you may be able to start applying some structure and getting immediate results.
Question:
Do you have product data attributes that you could clean up and make into a drop-down list?
Each industry is different, but here's an example applied in the clothing industry:
Clothing is often bucketed in size ranges on websites to help customers browse to the section that applies to them. You may see values like:
Men's
Women's
Boys'
Girls'
Unisex
Or values such as:
That seems straightforward. However, if your data is not normalized, perhaps from different sources, you may also see values like:
While to a human reading this list, we will interpret these values as the same thing, your systems cannot. This will lead to miscategorization of the products due to the redundant filter/attribute values. The customer may be confused, and they may even abandon their session if this lack of organization occurs as a less effective user experience…and that turns into lost revenue for your organization.
2. Call the Experts – Implement a PIM Solution
You've tried MS Excel; you've tried outdated data warehouse tools. Maybe you even tried to build an MS Access database to add structure to your data, and it just isn't enough. You have too much volume or even too much complexity to your data and you need help and fast.
There is good news! There are a variety of PIM (Product Information Management) or MDM (Master Data Management) tools out there that will suit your business. The organizations that support these systems have done all the heavy lifting of providing you with a tool to help your business, and all your team needs to do is work with an implementation team to configure and stand one up. Depending on the size of your product assortment and organization, a typical PIM implementation can take anywhere from 3 to 12 months, and it is well worth the investment.
As you stand back and look at the structured data, workflows to review and approve data, various channels you can create to customize data for different sources, you will see how your team will be able to move faster and reach those company sales goals easier.
3. Does Your Data Speak SEO? – Optimizing Your Data for Search
Your website data may be pristine, but if search engines like Google cannot find it, then you will always be chasing how to get more traffic on your website. If you aren't sure where to start, Redstage can make some suggestions on SEO partners that can help put together a strategy and plan to get your website where it needs to be.
You can also leverage resources on schema.org to ensure that your website is using the correct markup – that's the language the SEO Crawler likes best. You can also use the work you put in step one to increase the SEO value of your website. By giving your products the titles that your customers are searching for, you are more likely to increase your ranking in Google Search Results, which means an increase in organic traffic to your website. More customers very naturally lead to an increase in sales!
4. Cross-Selling and Upselling – What does that have to do with Product Data?
While you can manually associate products to one another using your CMS (Content Management System) tool, this can be a time-consuming manual effort. If you have taken the step to implement a PIM solution, many products out on the market will also allow you to create relationships between products.
These relationships can often be created manually or dynamically leveraging how the products are categorized in your PIM. You may have a product that has some accessories you want to suggest to your customers for an upsell opportunity. Or there may be related products (like similar brands or items in the same category) that you want to make available to your customers. Many eCommerce platforms also automatically assist you with this step by offering widgets to display popular products (based on website sales) or even feature new products (based on when products are added to your store) right on your home page, without any additional effort.
5. Use Analytics to Understand Customer Behavior
You probably already have Google Analytics set up on your website, and if you do not, go do that after you read this post!
Question:
How are your customers searching for products?
Make sure you use their words in your website content. Another thing you can do for a quick win is identify which attributes your customers use to shop for your products, and make sure they show up in the filters on your website and are included in your website's search criteria.
Attributes such as:
Size
Color
Flavor
Battery Type
Frequency
Power
Height
Width
Length
…or whatever attributes suits your products and customer expectations.
Perform some competitive analysis using a tool like Google Trends (for example) or see how your competitors are structuring their data. This type of data can usually be identified from an existing data set if you have written a description of your product on your website's product detail page. Once you have these attributes separated out, you can also use them to create a more personalized experience for your customer and get them to the content they want, quickly, so they can click "Add to Cart" and make their purchase.
6. Data Ownership – Accountability Ensures Your Business Stays on Track
So, let's say you perform step 1-5 and you are really proud with all the work your team has put in to get your website product data in good shape. Does that mean you're done? Unfortunately, not yet. We would suggesting having someone in your organization to continually monitor your data quality and data completeness, so everything is continuously optimized.
By assigning data owners to different aspects of your product data, you will ensure that someone is continually monitoring and ensuring that your product data meets your company guidelines and fulfills your business goals.
For example, if you have compliance needs, it's a common best practice to ensure you have a team member that can validate data from a safety and hazardous materials perspective. This may be within your legal department or even an outside agency. Establishing processes to validate new products going to the website can be facilitated by a PIM solution, and periodic review can also be performed to ensure that you catch any compliance concerns before they turn into costly legal issues.
Phew! I know this can seem like a lot and whether you just need some guidance or if you are looking to create a partnership with a team that will be your Sherpa up Mount Product Data, please let us know how we can help you!